On Cover - Featured 1-On-1 Interview
Joe Mangano: Being Intentional in Business and Life
Ty Howard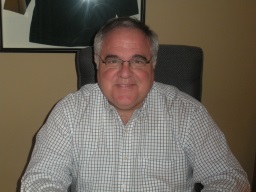 Joe Mangano
Age 52, born in Syracuse, New York
One of Six Boys to Min and Pete Mangano
Early Years
Played Pop Warner Football
High School Football
Volunteer Fire Fighter
Graduate of Ridge High School Class of 1979 Basking Ridge NJ
Graduate of Mercyhurst University Class of 1983, Erie, PA
Degree in Hospitality Management and Business
Participated on the Crew rowing team while at Mercyhurst
Career
Saga Corporation: Service Operations Manager John Carroll University
Food Service Enterprise a Franchise of Little Caesar District Manager
Taco Bell Corporation 1986-1997 Various Duties
BurgerBusters Inc. 1997-Present
Director of Operations
Present Chief Operations Officer
Present Duties: Supervises Day to Day Operations 82 Taco Bell –KFC/Taco Bell and Taco Bell/Pizza Hut
Express stores operating in four states, North Carolina, West Virginia, Virginia and Maryland
Two Steak n Shake locations in Virgina
Various Operations awards and Leadership Awards in the 25 years
Personal
Married to Beautiful Wife, Laura
Six Children: Elizabeth, Alex, Joshua, Matt, Nicole, Landon
Hobbies: Golf, Watching College Football and Fishing
Enjoyment: Spending Time with my wife, and children at their sporting events.
Ty:

Joe, thank you for allowing me the opportunity to interview you for the online Spring 2013 Issue of MOTIVATION magazine. The theme for the Spring Issue is Intentional Living: Motivation for Making "IT" Happen. My interview with you, Joe, will carry the tone and focus on the importance of being intentional in business and life.


Joe:

Okay Ty, sounds good.


Ty:

I have two preliminary questions for you, Joe. The first question is, we all have guilty pleasures, what's your favorite snack food or health food?


Joe:

It's definitely pizza. I love a pizza anytime of the day.


Ty:

My next question, what's your most memorable motivating or inspiring childhood experience?


Joe:

Growing up I was able to play football most of my life. When I was twelve, I played on a travelling Pop Warner football team and we got to travel from New Jersey down to Fort Bragg, North Carolina to play in the All American Bowl where our team won. We received a police and fire escort back to our hometown, Basking Ridge, NJ. It was quite memorable.


Ty:

Joe, now let's shift to the main interview questions. My first question to you, explain to our listeners what your company's Burger Busters, Inc. and Steak of Virginia, LLC is all about?


Joe:

First up, The Burger Busters, Inc., we've been in business now almost twenty five years. We do business as Taco Bell Restaurants with KFC and Pizza Hut Expresses under our roof, under the "bulk preparation" concept. Second, Steak of Virginia, we're a relatively new comer of two or three years of that system. Both, we strive to uphold the brand standards and deliver a great product everyday to our guests, and internally to our internal guests, our employees.

We strive to develop different capabilities that will allow them to grow their careers from within. We are quite proud of our district managers and our vice presidents who have come from underneath the roof of our restaurants as they've grown their careers with us over the last twenty five years.


Ty:

That sounds great. What motivated you to get into the fast food restaurant business?


Joe:

It was actually by fate, but I have always been motivated by both my mom and dad. I struggled sometime academically, and I just checked the box when I was going to college to go into hotel and restaurant management. Landed my first job, making onion rings and bartending before college. I just fell in love with the dynamics of the interaction with the people, and no day was the same. So, I just fell in love with it from day one.


Ty:

Joe, with unemployment being what it is today, how does your company help young people, adults and families from an employment opportunity stand point?


Joe:

I think we help in two ways. We certainly... actually, I will add a third way. The most important way is we continually look in the mirror and say, "How can we be better?" We certainly don't profess to be the best right now. But internally we provide great, great jobs. On our Burger Buster side, the average restaurant has twenty five employees, and on the Steak and Shake side, the average restaurant has up to a hundred employees.

I believe we offer a really good opportunity. We certainly make no promises to a young person today, but we will work very closely with them to help teach them all phases of the business, whether it be customer service or production management or the computer base in the back of the house with our eLearning System. Also, how to order food and how to do inventory control. We provide the structure, and if they are willing to put the trust in, and we work together in open communication, I think we have proven that we offer and make great careers.

I think the last thing is we are honest with them that there's going to be good days and bad days. Let's try not to hit that home run or score that touchdown on the first pass. It's a journey, a journey down the field. We often go back to and count on our people that have been with us for a long time. We've got one vice president who started with us as an assistant manager, and now he's running half of our restaurants for us.

We've got a proven track record, so we go back and tell our individuals that it takes time, effort, open collaboration, and teamwork to make it work.


Ty:

Joe, what struggles did you encounter when you first got into the fast food business?


Joe:

Two Ty, I believed I struggled with. One was the amount of hours that I worked. You can work a long intense seven days in the restaurant industry. I think the industry as a whole has done a great job balancing that out, and all that. Number two, was the stereotype. I think especially the quick service fast food industry has a terrible stereotype of these low level jobs, and all that. Which they're not! The quick service fast food industry has wonderful human beings serving and working.

Most of my peers back in college who were going to school to be lawyers and business people kept telling me "Hey, you don't want to go into the restaurant industry." I think it's a wonderful industry with wonderful careers! So, in the beginning I struggled with the long work hours and the 'way off' stereotyping.


Ty:

Who influenced and helped you most when it came to you becoming an entrepreneur?


Joe:

Definitely—my mom and dad. Number one, my dad was a top executive in his field, and my mom was just as much of an influence and motivation. So, there's no question, I am grounded in life, my values, and in my work ethic because of both my mom and dad. I'm very, very, very lucky and blessed that I have two reliable role models growing up.


Ty:

Joe, I know you stay busy and on the road constantly when it comes to business that's why you are so successful. With that said, how do you try to best succeed at intentional living from a work life balance perspective?


Joe:

Yeah. That's a great question. I think that is a challenge in today's fast moving business world. I think you just have to make a commitment. I am very lucky to have a great wife who is very supportive when there are times when it's tough in the business world. If we've got new stores opening up, she understands what necessary to make that happen ahead of time, and supports me.

Equally when I believe when you're home—it's time to turn it off. Be there for your children. I've got six wonderful kids and I stay close to them. I make sure I'm there for their soccer or football games. You make sure you pause to focus constantly to talk to and support them. So, I often say that I wish I could spend more time with them but I will tell you that my quality time with them when I'm at home is fantastic. They're very supportive of me, like I am of them. I will tell you internally it works, Ty. We have a thing here at the office, where we are always asking one another how our families are doing. I report into our owners that we are very, very good at intentionally balancing work and family life. We constantly ask our employees when we're in our stores how their families are doing. That's very important to us both short term and long term. But it's not easy, it's challenging. I watched my parents be married over fifty five years, and it worked. Those long-term relationships don't come easy, and you've got to have commitment, love, communication, support, and understanding. When you're with each other, with your family, don't spend it complaining—enjoy the time that you're there and with each other.


Ty:

Joe, I know you may have more than a few, however, what is your most memorable experience or success story of an employee or manager at one of your restaurants?


Joe:

I would say that they're two that come to my mind. One is a gentlemen by the name of Dan Tu who I worked with when I was in North Carolina on the corporate side. I don't believe Dan knew how talented he was, and we provided the environment. Dan went on to a very successful corporate career, and a corporate career while young. Dan until this day, on Bosses Appreciation Day, some thirteen years later, still contacts and recognizes me. I am very appreciative of that, too. Currently, internally, we have a Vice President by name of Mike Kennedy. I have seen him grow personally in the last ten years. He's a hard working guy, tailor made for the restaurant industry. To see him as one of our Vice Presidents from ten years ago is just an honor and privilege to witness.


Ty:

Joe, what do you feel are three proven strategies that every entrepreneur should apply in their business today in order to achieve the desired results and outcome they want to see?


Joe:

I think you have got to be visible. I think you have got to be visible, present with whatever you do. For us, we're visible in our restaurants. As my wife would tell me, "I think you've got to be good listener." And understand what our guests and employees needs are. I think without saying, it's a given today—you better come with trust and integrity. We hold those three things very high. You're visible, listen to your employees, and operate with trust and integrity.

Another key and very important thing is to always treat all of your employees with respect and dignity. They might not like some of my decisions but they are done with fairness and from a business side. They are not done from a personal side. They are done with the intention of improving everybody's life and improving our restaurants. With checks and balances, hopefully, I believe this to be true, even if you called in to ask about me, people would tell you, the man is always striving to improve things everyday he wakes up.

Something else, I just remembered, my wife and I since our kids have moved on to their careers, we've institutionalized a family weekend, one weekend a month, so we can all come together to have fun and camaraderie. When the kids come home we always do a family thing together. Even if we just sit at home or if we go bowling. We do something as a whole family when we come together once a month. My daughter is a school teacher, and my son is in marketing. We all have a lot going on but we still come together once a month as a family.


Ty:

Joe, what made your mother such a wonderful person? Share with our readers what her philosophy on life and intentional living was all about.


Joe:

My Mom to me beyond a doubt—my own personal hero. She's just a heart of gold, tremendous work ethic. Always treating people right. Was very, very faithful to her religion. She struggled with serious cancer. Her entire life, for a better part of forty years. Half her life. Nobody even really ever knew it. Some portions of her body were removed and stuff, and she just kept trying and trucking away. She would never let it get her down.

My Mom's family values were impeccable, even after her death. More and more of her friends came forward. Even though she was sick in the hospital, she would write thank you cards. She would write, "hope you are doing well, here's my little recipe that might cheer you up." She always had her family and people first. She always saw the glass half full. I believe it kept her alive until she was seventy nine. Where it would have taken most people's lives. She was just beyond an inspiration.

I would get up in the morning, and I didn't feel well. Then I would pause and think, Mom's got a deck of cards that are a heck of a lot worse than mine. I would get up and get myself moving. The thing was most people didn't even know or couldn't see what she was living and struggling with. She wouldn't let it get in her way. She's beyond an inspiration to me.


Ty:

Wow. Joe, what is your Mom's first name?


Joe:

Her full name is Dominica Arte Mangano. But we just called her, Mynn. She went by Mynn. Actually Ty, most people call her, Mom. She was just an outpouring of inspiration. You like to brag about your parents but what was nice for us, everybody else bragged about Mom. We just sat back and enjoyed hearing how much of an inspiration she was to everyone. And she wasn't afraid to tell you what it was like. She would get you in-line real quick. If you crossed one of her core values, she wasn't afraid to speak her piece.

Mom was the epitome of a caring, loving, straightforward, and inspiring Mother. I'm proud to say she was my Mom!


Ty:

That's very inspiring. Thank you for sharing that, Joe.


Joe:

Oh, no. The pleasure was all mine, Ty.


Ty:

Yes. Joe, what two books would you recommend for our readers, our listeners to read so that they can succeed in business or life? And why?


Joe:

I actually really liked The One Minute Manager by Kenneth Blanchard . The book is very, very simple and very, very straightforward. I just thought it was one of those books when you read it, you'd say "Yeah, I get this." I'm actually reading, right now, and it's been fantastic for me, David Novak's new book on Taking People with You: The Only Way to Make Big Things Happen. It's talks about getting your people aligned, enthusiastic, and focused relentlessly on the mission, and how to work effectively with people. I'm finding it to be a very rewarding read.

Ty, I have my wife reading your book, right now. I brought it to her and said, "I'll share my thoughts after you're done, but please read this book [ Untie the Knots(TM) That Tie Up Your Life ]."


Ty:

Thank you, Joe.


Joe:

Thank you, Ty. I was very inspired when you came to speak for our "ALL Managers Day of Development". I said to myself, this guy gets it about life. It was great to meet you.


Ty:

Thank you again, Joe. When you look out at the young people in the world today, mainly the ones your restaurant managers hire at your restaurants, what are two things parents need to do to better prepare and encourage their children for work life success?


Joe:

I would say for them to teach and prepare their children in knowing that life is a journey and a career is a journey. Don't think of a job as just pay, or as just a job. This could be just a stepping stone and that's okay. But you're learning something, so be prepared that it is a job and you're developing your character and work ethic.

I also think today, and I tell my own kids this, that we didn't have social media growing up, like they have today. So, be careful what you do in the world of social media. You might think it's a joke or just fun and all, but know what you're putting out online today can become very damaging to you later. Be careful of what you put on or share on Facebook, YouTube, Twitter, etc. What you believe might be five minutes of fun, could be five years of suffering. It might really land you in a lot of trouble. Just be careful.

The last thing is, and I tell my own kids this too, "You might not think of it only as a job but the person paying you—that's their life. You take that seriously." That goes without saying. You get to work on time, be respectful, be ethical, be responsible, and be a peak performer. It starts with and is all about attitude, and how you see yourself.


Ty:

Yes. I agree with you. Joe, I have three final questions to conclude our interview. The first one Joe, I know you mentioned your company's names Burger Busters, Inc. and Steak of Virginia, LLC. Still, what are some of the restaurants by name that your company owns and operates?


Joe:

Well, the Burger Busters has the Taco Bell chain with Taco Bell restaurants, and then the Steak of Virginia, Steak and Shake restaurants. So we're a very large Taco Bell Franchisee. That's under the Burger Buster's name.


Ty:

You're Living Mas, Joe! What motivates Mr. Joe Mangano each day?


Joe:

I believe it goes back to what my mom and dad taught us. I simply and never will be a negative person, Ty. I've met a lot of good people too. A good portion of my life, I was lucky to be a volunteer firemen. As a fireman, you get to see how quickly life can end or people can lose something. So, I wake up every morning just being very, very thankful that my kids and wife are healthy. I look forward to going to work, coming home, and being able to tell my family that I worked hard and made a difference today.

As you get higher up there in age, it might get harder to get up and out of bed. Sometimes it's not easy, but it's always very easy for me to get up and be motivated about life. I just don't like being around negative people. I think life is way, way too short, and I think life can come back and bite you on the tail-end rather quickly. The motivational thing is an internal and very easy thing for me to keep up and in check. I believe it's a wonderful place to live, filled with wonderful opportunities. We just need to share more of that. We just need to keep touching people in positive and healthy ways to make things better instead of teaching and provoking people to think and act negatively.

I firmly believe that's what kept my mother alive for so long. There's no question in my mind about that!


Ty:

Joe, my final question, do you have anything else that you would like to share with our MOTIVATION readers or listeners?


Joe:

Ty, I just want to tell you to keep up doing what you are doing. I believe that life is good. I just believe life is good. I believe the restaurant industry is a great industry. The last thing I want to add is have patience. I tell everybody that joins our company that I am not worried about you for just the first year. I'm worried about you for life. I believe anybody can jump jobs and change jobs. I just tell them to know that it's an investment and it takes time. Worry about finishing at the end, not at the beginning.

I tell everybody to be patient. I look back at my own career, and I don't think I would be where I'm at today if I got down every time I got turned down for promotion or told NO. I believe a loss sometimes is good. And the word NO should be used more, in the discipline of stuff. NO sometimes is good. Loss sometimes is good.

MOTIVATION Readers, be and live intentionally—both in business and in life!