MOTIVATION Speakers
Ty Howard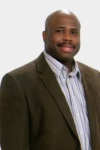 "Mr. Untie the Knots®"
Ty works with executives, leaders, organizations,
teams and individuals who want to become
more efficient, cohesive, and untied.
Ty Howard is the founder, CEO and editor-in-chief of the online magazine, MOTIVATION. He's a nationally recognized dynamic motivational keynote speaker, organizational development consultant, personal and professional development consultant, best-selling author, hazing and bullying prevention expert, and the creator and lead facilitator of the registered trademarks Untie the Knots® Process and You Were Born to Be G.R.R.R.R.E.A.T.!!!!TM Process.
Ty Howard, a.k.a. Mr. Untie the Knots®, is an internationally respected authority on self-development and business-development. He is a habits and performance intervention specialist, relationship expert, teacher, professional development consultant, and author who has dedicated his life to teaching knots-free living and relationship-building to organizations, individuals, and families around the world. His business acumen and easy-to-follow-and-apply strategies have propelled top organizations to frequently seek his counsel and advice. His admirable communication skills have helped him become one of America's most popular professional speakers on the circuit today. Ty's solid research and practical strategies background have made him a trusted source for professional and personal development guidance on five continents.

Promo Video

Most Requested Topics:

1) Untie the Knots® That Tie Up Your Life

2) Re-Capturing & Re-Igniting Your PASSION for Work

3) Excelling in Teamwork ... or ... Leadership

4) Building an Attitude of Excellence

5) Untie the Knots®: Embracing and Riding the Waves of C.H.A.N.G.E.

6) Untie the Knots® Improving Habits and Morale Inside the Workplace

7) Tying Into a Better YOUTM