The Ty Howard College Scholarship Fund Program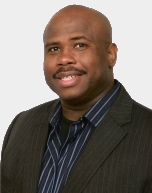 Ty Howard,
CEO and Editor-in-Chief of MOTIVATION
The Ty Howard College Scholarship Fund Program
was established to elevate and continue the humanitarian efforts of InspiraGen Institute, LLC's founder, Chairman and CEO, Mr. Ty Howard. Those who know Ty well witness his passion and commitment for helping youth and young adults excel in life through the enrichment of a good education. He works diligently, daily, to encourage, motivate, teach, inspire and support the hopes and dreams of tomorrow's community leaders, business leaders and orators.
In this spirit, and in his legacy, InspiraGen Institute, LLC molded the Ty Howard Scholarship Fund Program to continue providing assistance in perpetuity. Scholarships are provided annually to energetic First Generation and Disadvantaged College Bound Students graduating from high school and moving into a two-year or four-year college or university program. Students residing or attending college in the United States are eligible to receive funds that may be applied toward tuition, books and living expenses. Students must have maintained a 3.0 grade point average and demonstrate a strong background in community service. Scholarships are awarded to individuals who will better their communities through their chosen career path and history of helping the underserved.
Who qualifies as a first-generation college bound student?
The high school graduate or GED equivalent student who will be the first-generation in their family to ever attend college on any level. Also the student who proves to be a disadvantaged student and/or a single mother working and attending college.
Benefactors and contributors to the endowment fund insure necessary principal is available to provide substantive scholarships into the future. Scholarship proceeds are generated through interest earnings on endowment fund investments and the continuous 10% tithing from Mr. Ty Howard throughout the year (by way of: motivational speaking, guest appearances, product sales, coaching, consulting, etc.).
To learn more about contributing to the Ty Howard College Scholarship Fund Program or about the scholarship application process, call 443-982-7582.
Year 2016 Contributors & Donations Welcomed
Platinum Level
$2,000.00
Gold Level
$1,000.00
Silver Level
$500.00

Bronze Level
$250.00
Associate Level
$100.00
Supporter Level
$50.00
Click Here to Learn More