MOTIVATION Experts
Ty Howard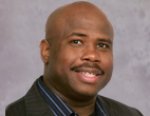 Ty Howard, is founder, CEO and editor-in-chief of MOTIVATION magazine. Howard, referred to often as, Mr. Untie the Knots®, is also an internationally respected authority on self-development and business-development. He is a habits consultant, relationship expert, teacher, personal and professional development expert, and author who has dedicated his life to teaching knots-free living and relationship-building to organizations, individuals, and families around the world. His business acumen and easy-to-follow-and-apply strategies have propelled top organizations to frequently seek his counsel and advice. His admirable communication skills have helped him become one of America's most popular professional speakers on the circuit today. Ty's solid research and practical strategies background have made him a trusted source for professional and personal development guidance on five continents.

Website: http://www.tyhoward.com

RSS:
Subscribe to this feed
Articles
How to Enjoy the Holidays Without Ruining Your Healthy Lifestyle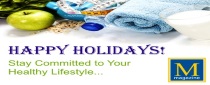 The holiday season, Thanksgiving through New Year's Day, is often packed with guilt-ridden yummy treats and large, delicious, holiday meals. To also include during this time of year; tight schedules, and a string of parties or gatherings that make keeping a regular diet routine and
read more
---
Improving Your Image After Being An Absentee Father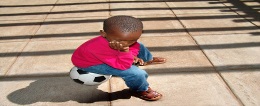 The label of absentee father is not a desirable title to have or a noble badge of honor to wear. Society tends to frown upon a man who does not spend time with his child (or children). More traumatically, the relationships that are strained and damaged because of a father who was not
read more
---
The Benefits of Intrinsic and Extrinsic Motivation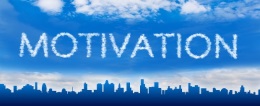 "Of course motivation is not permanent. But then, neither is bathing; but it is something you should do on a regular basis." ~ Zig Ziglar To understand the benefits of intrinsic and extrinsic motivation, the definition of these terms must be first revealed. Intri
read more
---
Working and Living with PASSION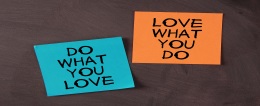 PASSION Is, As PASSION Does. ~ Ty Howard The power of passion is surely an amazing thing. It will propel you to great heights if used correctly. Most of us associate this emotion with the way we feel, yet, it is also the 'force' behind many great individual's success. This emotion wi
read more
---
How to Develop and Maintain a 'Green & Growing' Attitude
A lot of people talk about having a positive mental attitude. The phrase has almost become cliché. It is true that having a positive attitude is one of the keys to success, but how do you maintain this type of thinking? Are there specific techniques that can be learned to help keep your
read more
---
Break and Move Beyond the Length of the Chains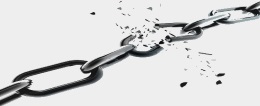 Never let fear, procrastination or the longing for approval from others to take possession of your mind, they become self-forged chains. ~ Ty Howard Have you ever experienced a moment in your life where you wondered "What to do next?" Have you ever had a bolt of confidenc
read more
---
Getting and Staying Motivated as a Teen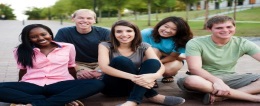 Are you an unmotivated teen or a parent of an unmotivated teen? Even the most active and successful teen will become unmotivated at one time or another. Due to the many obstacles, responsibilities, decisions, relationship challenges, pressures and the overall impact of the world, it
read more
---
Believe You Can — And Do It!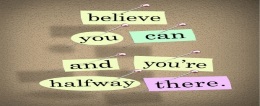 "It doesn't matter how many say it cannot be done or how many people have tried it before; it's important to realize that whatever you're doing, it's your first attempt at it." ~ Wally Amos Three male teens, living on an eighty acre farm, were instructed by their g
read more
---
7 Ways to Motivate Yourself to Be an Active Volunteer in Your Community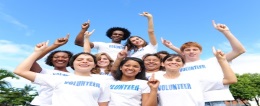 "Volunteers are paid in six figures... S-M-I-L-E-S." ~ Gayla LeMaire It can be hard sometimes to get motivated to be an active volunteer in your community. Many people think that they do not have the time to spend helping out; they would rather spend it with their families i
read more
---
10 Ways to Improve Employee Morale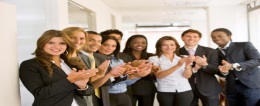 Enhancing the good will (and productivity) in your workplace should be significantly important today, tomorrow, and in the future. Employees with high moral show up to work on time, spend more time actually working, show improved communication, eagerly contribute to creativity and innovation,
read more
---
Reigniting Your Motivation for College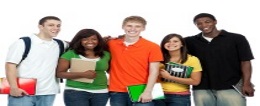 Many of us enter college with big dreams and high expectations, but as our time in college drags on, it begins to seem as though it will never end. When you lose sight of the light at the end of the tunnel, it's easy to feel yourself losing the motivation to go to class or finish that term pap
read more
---
Recapturing & Reigniting Your Happiness at Work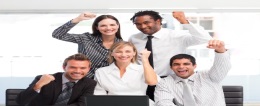 "The happiest people don't have the best of everything. They just make the best of everything." ~ Author Unknown In today's work environment it's become the norm to come across more and more employees who are very unhappy at work. Many will say, it's due to recent work related c
read more
---
Untie the Knots(R) of an Unexciting Relationship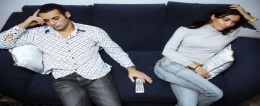 Do you know of a personal relationship that is tied up in boring routines, predictable romance, uneventful weekends, humdrum special days or holidays, separatism, friction, conflict, anger, mediocrity, denial, and stress? You know what's worse? To be tied up in an unexciting pers
read more
---
How to Motivate Teachers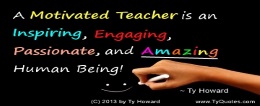 To be a teacher today is both challenging and demanding. It takes passion, commitment, care and resilience to successfully make it from the first day to the last day of school. The students today are coming to school with more than a notebook and pencil in their backpacks. Students toda
read more
---