MOTIVATION Experts
Chris Livingston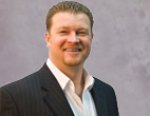 Chris Livingston is a man whose positive attitude is contagious.

After starting his first business at the age of 19 Chris has since then owned and operated several successful business in the Construction, Transportation and Retail industry. Chris is the creator of Maximum ThinkingTM The Standard of Peak Performers and co-author of his best-selling book The Pathways to Success, A Better Way for Your Life Today. Chris has become a highly sought after Personal and Business consultant and has helped many businesses and entrepreneurs reach levels they once only dreamed of. He's also an adjunct instructor at Blue Ridge Community and Technical College where he teaches several courses on entrepreneurship. Chris Recently founded Livingston Global an educational company dedicated to helping businesses and individuals grow and prosper. Even in the most turbulent times Chris believes any business or individual can succeed if they are willing to think outside of the box and become a Maximum ThinkerTM.

Matched equally to that human touch is the diversity of Life/Business experience that Chris brings to the table.

Ranging from the Real Estate Industry to the Transportation Industry (C&C Limousine Co) to the Retail Industry (The Book of Knowledge Bookstore) and even the Arts (a small string of High-end Tattoo Studios), Chris has met, shook hands and broke bread with business achievement and personal success in all her most expansive, exciting forms and in almost every conceivable walk of life and has graciously, unselfishly and humbly shared his keys to the American Dream with everyone along his road. From the homeless man pushing his shopping cart to the Multi-Millionaire Wheeler-Dealer pushing his Ferrari, Chris has worked with them all, giving each individual the same energy, enthusiasm and positive, motivating spirit along with sharing his resourceful knowledge and time tested methods and he has done so to the great benefit of everyone he's touched as he confidently urged, pushed, uplifted, enlightened and then ultimately led to their own personal success story.



RSS:
Subscribe to this feed
Articles
Spring Cleaning, It's Not Just for the Garage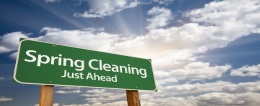 Aaahhhh! Spring is finally here! The green leaves are arriving, the flowers are sprouting, and the Robins are building their new nests and laying their beautiful blue eggs. However, in order for all of this to happen, Mother Nature has had to be very busy at work, doing her Spring cleanin
read more
---
Nine Steps You Can Take to Increase and Generate New Leads
1. Referrals are your number one lead generator, set up a Referral Program now. Begin asking your current and standing customers/clients for referrals, right now! Never ask for a referral until after your client has confirmed you have delivered value, quality knowledge and/or desired outcomes
read more
---
How to Stay an Entrepreneur Who is Motivated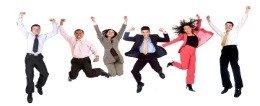 Entrepreneurship can be one of the most rewarding endeavors a courageous person think of and can take on. Usually when people hear the word "entrepreneur" they immediately think of someone who is leading the pack, independence, freedom and success. While all of those positive thing
read more
---
Maximum Thinking(TM) - Building Your Personal Brand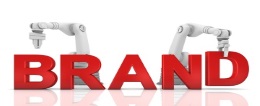 When most people hear the term "branding" the first thing that comes to their mind is a company's brand or style. What that company wants to look like or be known for. But what about you personally... what is your own personal brand telling other people about you? We all know a
read more
---