MOTIVATION Expert Coach
Michael D Brown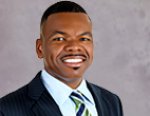 "The Leading Authority on

Delivering Fresh Results®"

Michael D. Brown is a sought after motivational speaker, management expert, consultant, and best-selling author. Through Michael's signature programs and commitment to delivering results both through and with people, he has helped a number of Fortune 500 companies create and deliver world-class experiences that led to double-digit growth to their bottom lines.

Michael is also called upon as a speaker and advisor to many of the top Colleges and Universities in the country. His signature program How not to Graduate into Poverty® is most requested by college students, graduates, faculty and staff and is credited with delivering powerful results.



RSS:
Subscribe to this feed
Test & Inquire About Coaching Services
COACHING SPECIALITY

Business Branding
Personal Branding
Business Development
Career